Pre-Orders
For those of you that watch
Knitabulls
or
Knitting in Circles
, you may have seen the
GnomeAcres
branded project bags I made for Amanda of GnomeAcres. Her little Gnome Girl on a red tractor fabric is so cute that it makes for a perfect project bag! Since there have been a lot of inquiries about these little beauties, Amanda and I have decided to put 20 of these bags up for Pre-Order
on July 21 at 10:00 a.m. CST. They will be listed in my Etsy shop, Tangerine Designs, that Saturday morning.
Giveaways
Amanda and I are both hosting giveaways in our Ravelry Groups,
GnomeAcres
and
Tangerine Designs
, for a chance to win one of the GnomeAcres project bags and a skein of "Gnome on Fire" fingering weight yarn in a SW Merino/Nylon blend. There also will be a little "Flair" added with some pinback buttons. To Enter you must be a member of the Ravelry Groups and post a picture of an item from either Tangerine Designs or GnomeAcres and tell us why you "Love" it! A winner will be chosen from each group on July 31st! That's 2 BIG prizes to 2 lucky winners!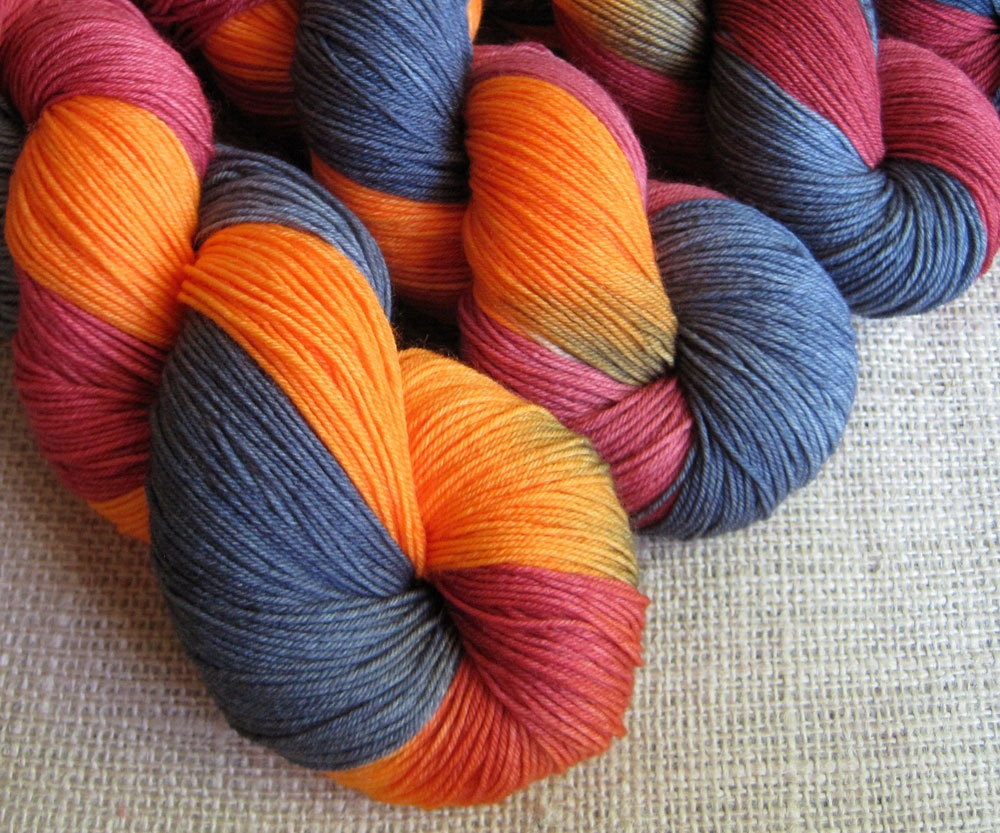 If, by some luck of the draw, you win in both groups, one of us will draw for another winner. I know, it's not fair. You want all the things. But you have to share. (See that. I went into Mom Mode)